Nada dering atau yang kerap disebut juga sebagai ringtone adalah suara yang dibunyikan oleh ponsel untuk menandakan adanya pesan atau panggilan masuk. Salah satu aplikasi chatting online, WhatsApp pastinya juga memiliki nada dering defaultnya untuk notifikasi. Apakah kamu ingin mengganti nada dering WA milikmu? Kalau iya, yuk simak tipsnya berikut ini ya!.
Nada Dering Pesan WA Pendek Keren
WhatsApp merupakan aplikasi chatting online yang paling populer di Indonesia dan telah digunakan oleh ratusan juta orang. Setiap smartphone pastinya juga telah terinstal WhatsApp ini.
Ketika ada nada dering yang berbunyi, tentu saja kamu akan buru-buru mengeceknya. Apalagi, jika itu adalah pesan yang kamu tunggu-tunggu.
Dengan nada dering ini, kamu juga tak akan melewatkan pesan-pesan penting yang harus segera direspon. Contoh, chat dari pembeli atau klien.
Download Juga: PP WA (Aesthetic, Keren, Sad, Lucu, dsb)

digitalpers.id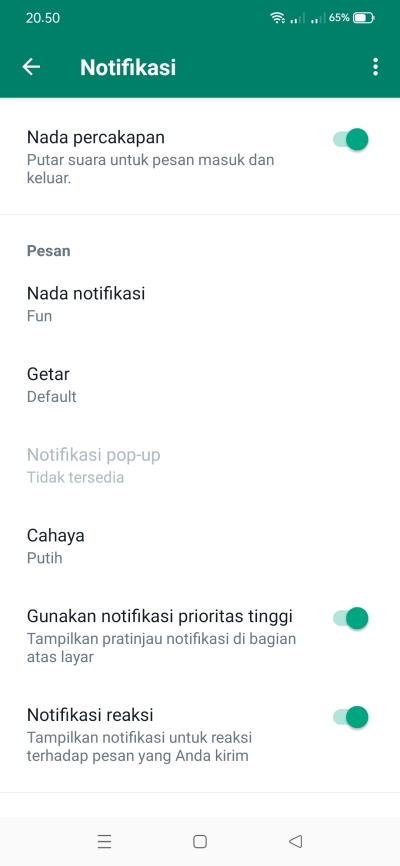 Nada Dering WA Sebut Nama (suara google)
Mau ada dering WA-mu jadi lebih keren dan unik? Contohnya, dengan nada dering yang bisa sebut nama pengirim dari Google? Bingung bagaimana cara membuat nada dering dari suara Google? Ingin tahu nama aplikasi nada dering WA sebut nama? Kalau iya, yuk simak cara bikin nada dering WA menggunakan aplikasi dibawah ini!.
Sound Text WA
Cara pertama adalah menggunakan Sound Text. Sound Text ini bisa kamu akses di browsermu masing-masing. Cara membuatnya juga cukup mudah, yaitu :
Buka browser di smartphonemu (Google Chrome).
Pada search bar, ketik soundoftext.com untuk mengakses websiteya.
Pada bagian "Text" ketik nama untuk nada dering WA yang kamu inginkan. Contoh, "Anita". Kemudian, pada bagian Voice pilihlah "Indonesia" agar logatnya sesuai (bisa juga pakai bahasa lain yang sesuai).
Klik "Submit". Tunggu proses konversi text menjadi suara.
Saat sudah selesai, di bagian bawah akan ada tombol unduh, klik saja. Selesai.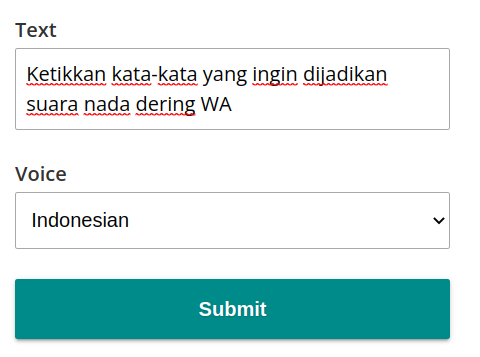 Text to Speech
Aplikasi kedua adalah Text to Speech, berikut ini tutorialnya:
Instal aplikasi Text to Speech di ponselmu.
Ketika proses instalasi sudah selesai, klik tombol segitiga biru lalu pilih '"Indonesia".
Ketik teks yang ingin diubah jadi suara Google. Contoh, "Budi Utomo".
Tap tombol speaker untuk mengecek kesesuaiannya.
Kalau sudah sesuai, unduh dengan cara klik tombol titik tiga dan pilih opsi "Save to Wav File".
Cara Mengganti Nada Dering WA
Apakah nada dering WA bisa diganti? Ya, bisa. Kamu bisa mengganti nada dering WhatsAppmu dengan cara berikut ini: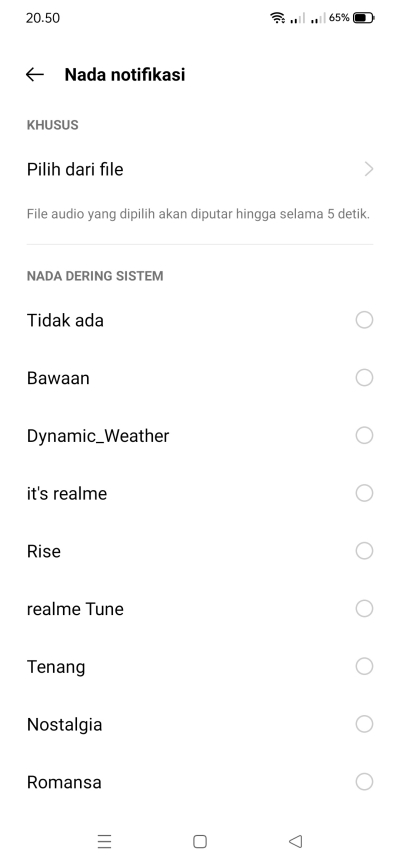 Buka aplikasi WhatsApp.
Klik ikon titik 3 di sisi kanan atas layar kemudian pilihlah menu "Setting" > "Notifications".
Pilih "Notification Tone" untuk mengganti nada dering chat WA dan pilih "Calls" untuk mengganti nada dering telepon di WA.
Pilih nada dering yang diinginkan, dalam hal ini kamu bisa pilih nada dering sebut nama suara Google yang telah kamu unduh. Selesai.
Cek juga: Nada Dering iPhone

digitalpers.id
Kenapa Nada Dering WA Tidak Bunyi?
WhatsAppmu sepi? Bukan karena tidak ada pesan yang masuk melainkan karena nada deringmu tidak berbunyi? Ada beberapa hal yang dapat menyebabkan nada dering WhatsApp tidak berbunyi.
Pertama, kamu belum mensetting ringtone yang ada dalam WhatsApp milikmu.
Kedua, kamu menyalakan mode "Jangan Ganggu" di ponselmu sehingga semua notifikasi tidak muncul.
Dan ketiga, kamu mungkin belum memberikan izin notifikasi pada Aplikasi WhatsApp tersebut.
Untuk mengatasi hal tersebut cobalah melakukan pengaturan ulang (setting) ponselmu. Bunyikan nada deringnya, atur ponsel di mode dering, pasang ringtone yang sesuai, dan berikan akses izin notifikasi pada aplikasi WhatsApp.
Artikel lainnya seputar Suara HP:
FAQ
Apa format file nada dering untuk Whatsapp?

Untuk versinya yaitu file mp3 dan .ogg, kebetulan di atas versi mp3.

Nada dering di atas hanya bisa dipakai untuk pesan WA?

Tidak, semuanya bisa digunakan baik untuk pesan pribadi, grup, dan panggilan suara (telepon masuk) di whatsapp.

Apakah nada deringnya bisa juga dipakai di aplikasi lain?

Tentu Bisa, jadi tidak hanya di whatsapp saja tapi di aplikasi lain juga bisa, asalkan aplikasi itu mendukung fitur atau pengaturan custom nada dering.
Itulah kumpulan Nada Dering WA yang populer yang bisa kamu coba. Yuk buat nada dering di Whatsapp kamu jadi lebih keren dengan kumpulan sound di atas!.
Artikel lainnya seputar WA: